Dunroamin Bed & Breakfast
Always cheaper to book direct !
Our bed and breakfast rooms offer spacious luxury accommodation with super king sized beds.  Enjoy the comfort and convenience of a stay at Dunroamin and sample our continental breakfast, or treat yourself to our highly recommended full Scottish breakfast, complete with coffee and tea.  
Vegetarian/dietary options available, but please advise in advance of your stay.
You'll find our bed and breakfast facilities have everything you need to enjoy your visit to Drymen, Loch Lomond and The Trossachs National Park.
Arrival is between 4-6pm and checkout is 10am.
BOOK DIRECT TO RECEIVE 10-20% DISCOUNT
View our other accommodation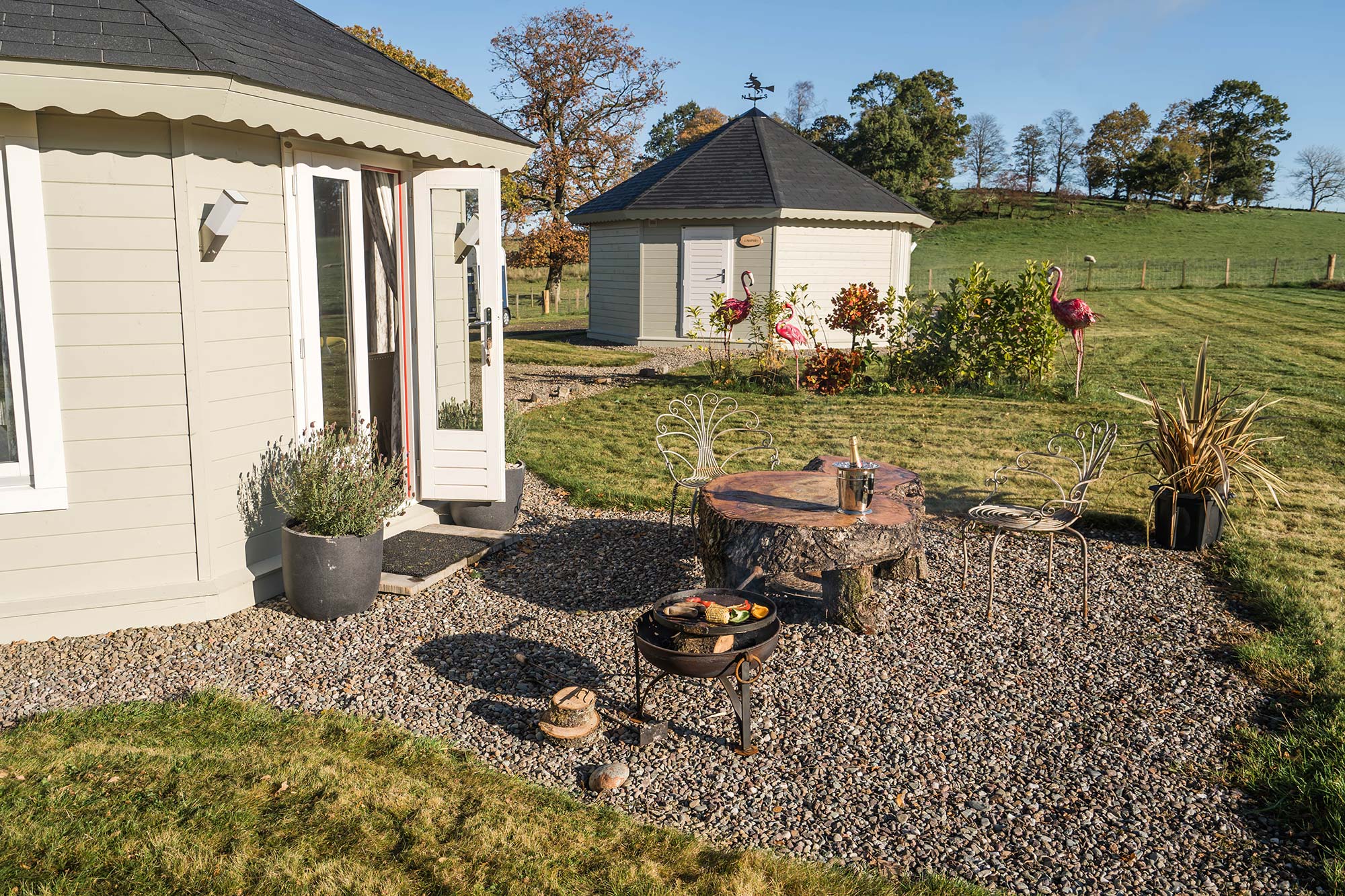 Newly built in 2019, our spacious studio lodges are set in beautiful surroundings and are furnished to a high standard with modern fittings and heating. A short drive from local amenities and a great base to explore Loch Lomond.


Dunroamin Apartment
A spacious upstairs apartment with super king sized bedroom, features a lovely large window with views onto the surrounding fields. Ideal for relaxing on the large balcony with seating area overlooking towards the Campsie Hills.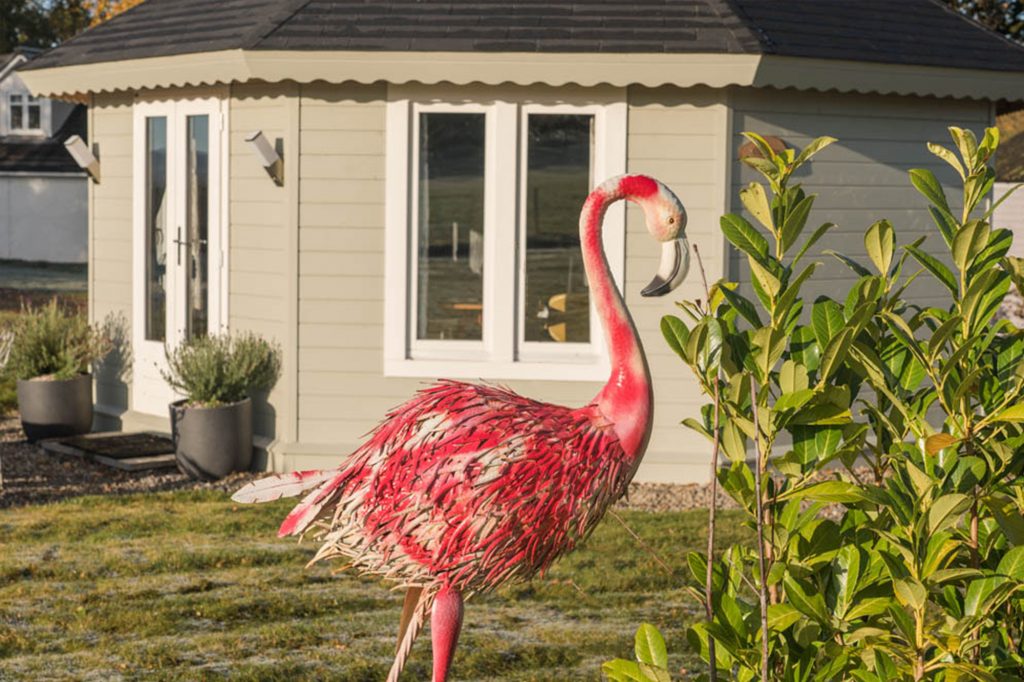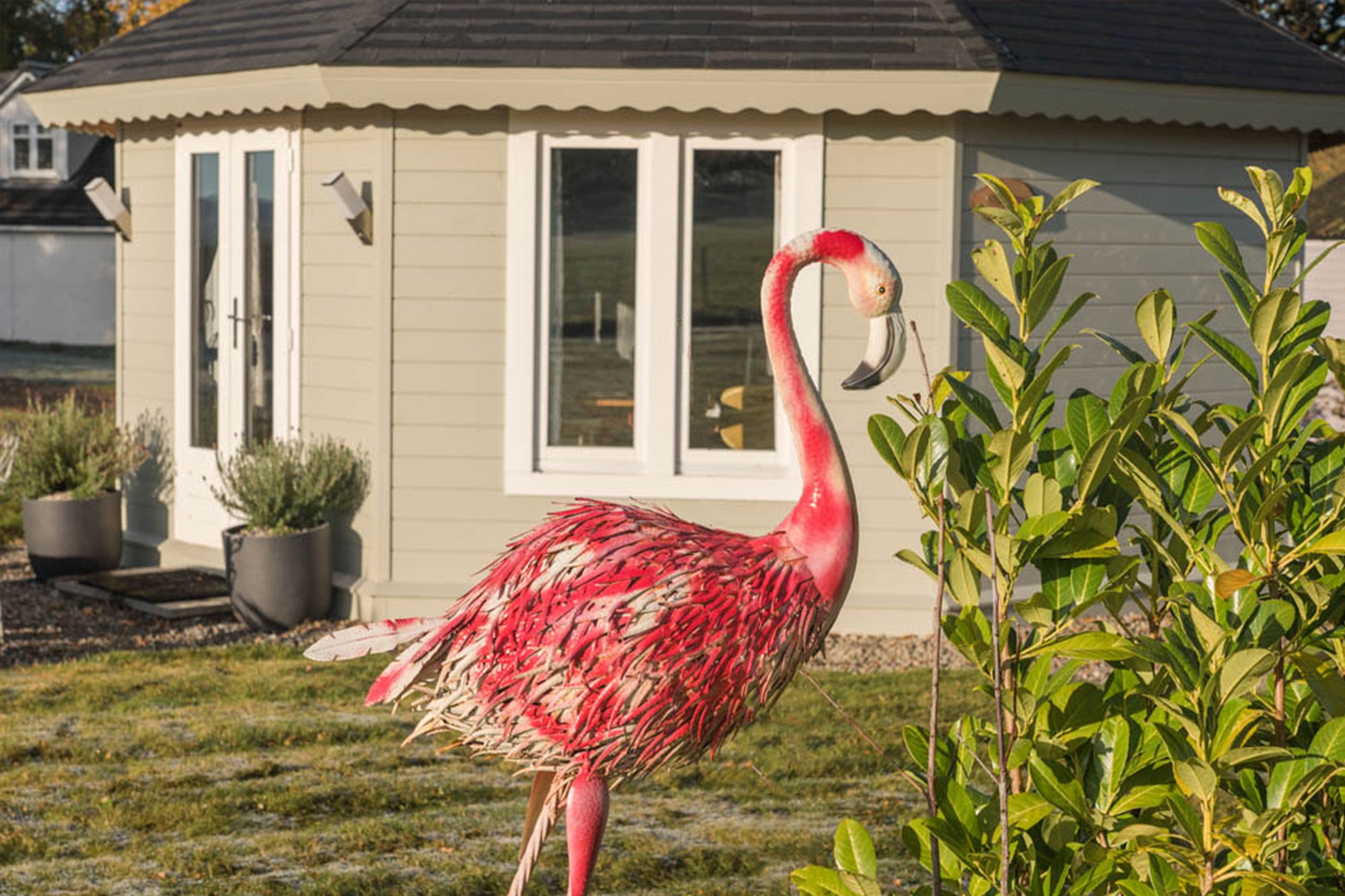 Want to know more before booking? We're here to help.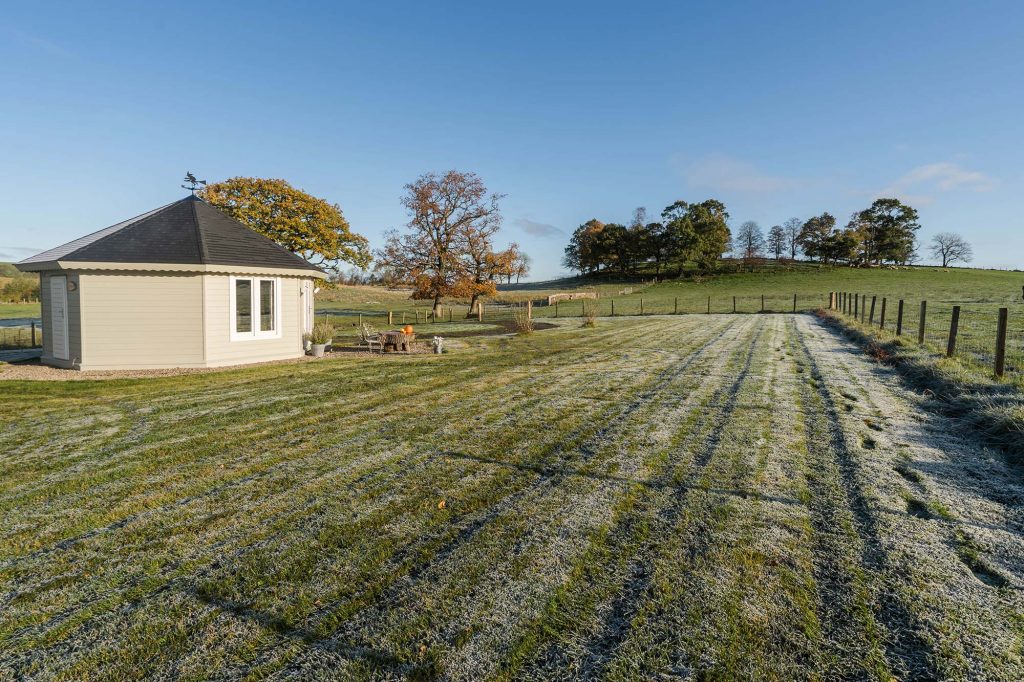 Check our availability and pay a deposit to secure your dates next year.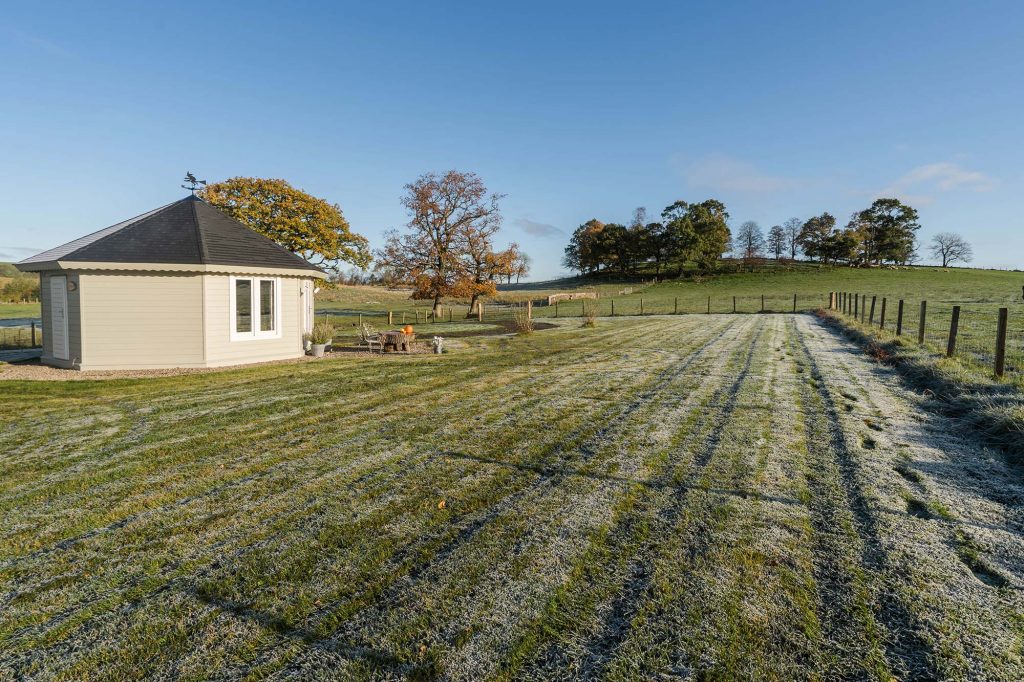 Arrival, departure and cancellations information.
Why our guests love Dunroamin
Amazing lodge, we stayed for 2 nights and I wish we stayed longer. They were flexible with check in times and we didn't expect to have this much luxury. We are definitely going back!